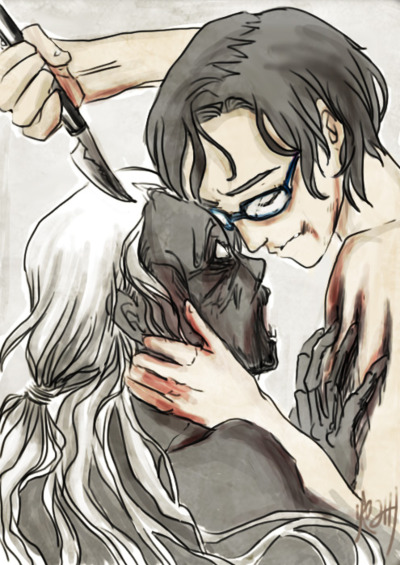 I placed a hand on the small of the pharmacist's back, feeling the skin dimpling there, as she shifted nearer towards me. I slid my hand lower, and pressed my breasts to her back, hearing her hiss softly between her teeth. I was about to ease my hand to the front of her dress, when she stopped me.
"Let me," she murmured.
I allowed myself to be eased onto the bed and undressed, her calm and calloused hands relaxing every inch they pressed into the mattress. Very easy when you're sprawled across a 300-thread count king bed, in one of this city's most expensive hotels. She kissed me, caressing my cheeks, tracing the shell of my earlobe, my breasts, dipping into my navel. Her hand slid lower and deeper, into the space between my legs.